Meet Stephanie, a face painting artist who has been bringing color and creativity to events for the last 9 years. Her journey as an artist began at a young age, with a love for drawing, painting, and sculpting. Her passion for art led her to answer an ad for a face painting company and it was there that she discovered her true calling.
After a time working for others, Stephanie ventured off on her own! Now she is working for herself, but she is fortunate to live in a community of other face painters who work together and support each other. She has attended events ranging from grand openings to rubber ducky races, and has even painted at celebrity events. With her passion for art and her ability to transform faces into masterpieces, Stephanie continues to bring joy and excitement to events, and she is an inspiration to all who are lucky enough to experience her work.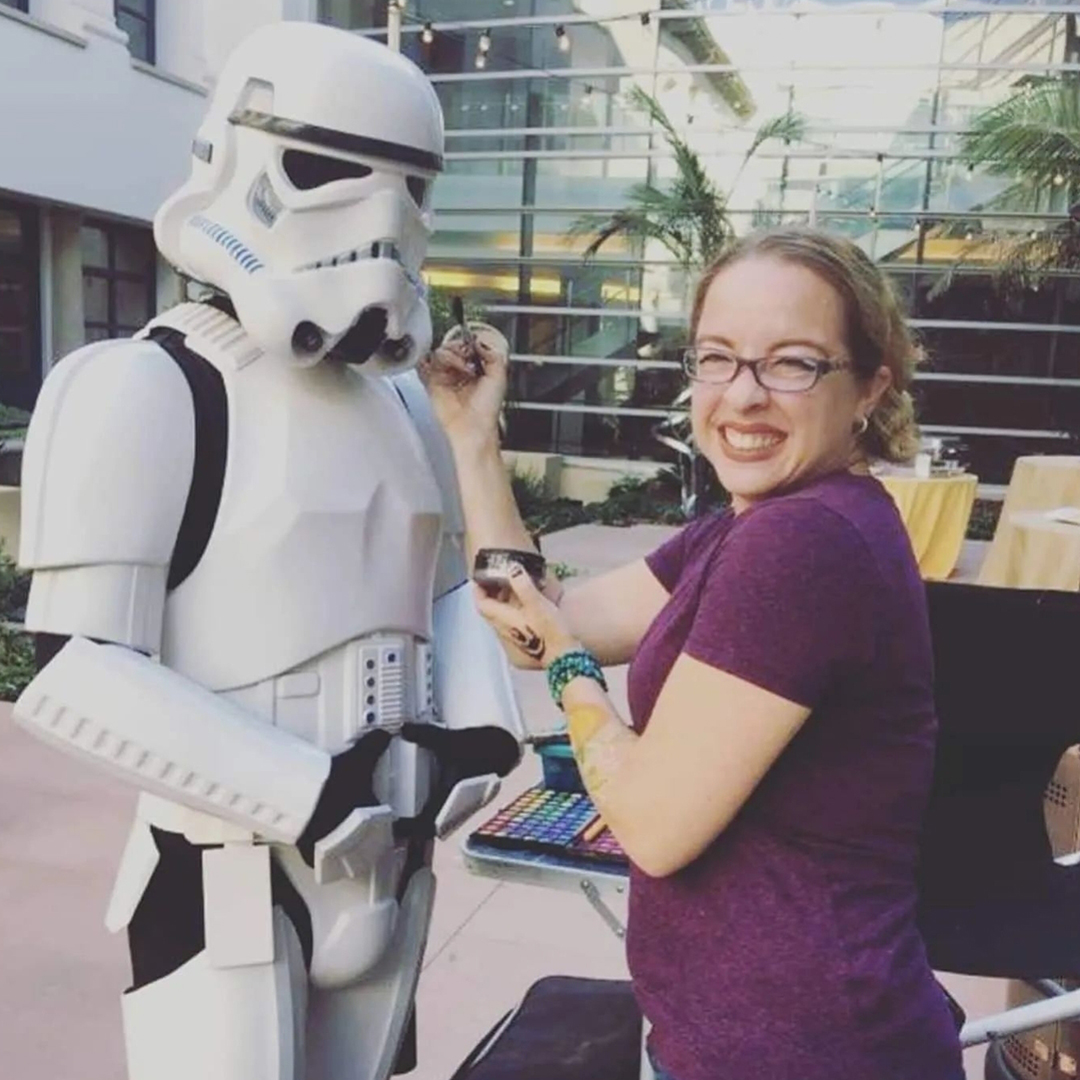 Let's meet Stephanie
CnG: What inspired you down the path of Face Painting?
Stephanie: I have been an artist for as long as I can remember. I've always loved to draw, paint and sculpt. I actually answered an ad for somebody who was looking for an artist for their face painting company. After about a year of working with her I decided that this is something that I could and wanted to do.
CnG: How did you get started?
Stephanie: After working for another company, I put together my website and started an Instagram with the work that I had previously done. I posted my availability to be an entertainer on different groups for: birthdays, fundraisers, weddings and school events. I volunteered as a face painter for the local Police Activities League (PALs) where the kids were putting on a haunted house asylum for Halloween. I showed up thinking there would be a multitude of other artists and lo and behold, I was it. So I learned on the spot how to do some basic special effects. When I finished with everybody, I was asked to do the first walk-through. I then had a standing ovation by a huge group of teenagers. That is still one of the highlights that makes me smile.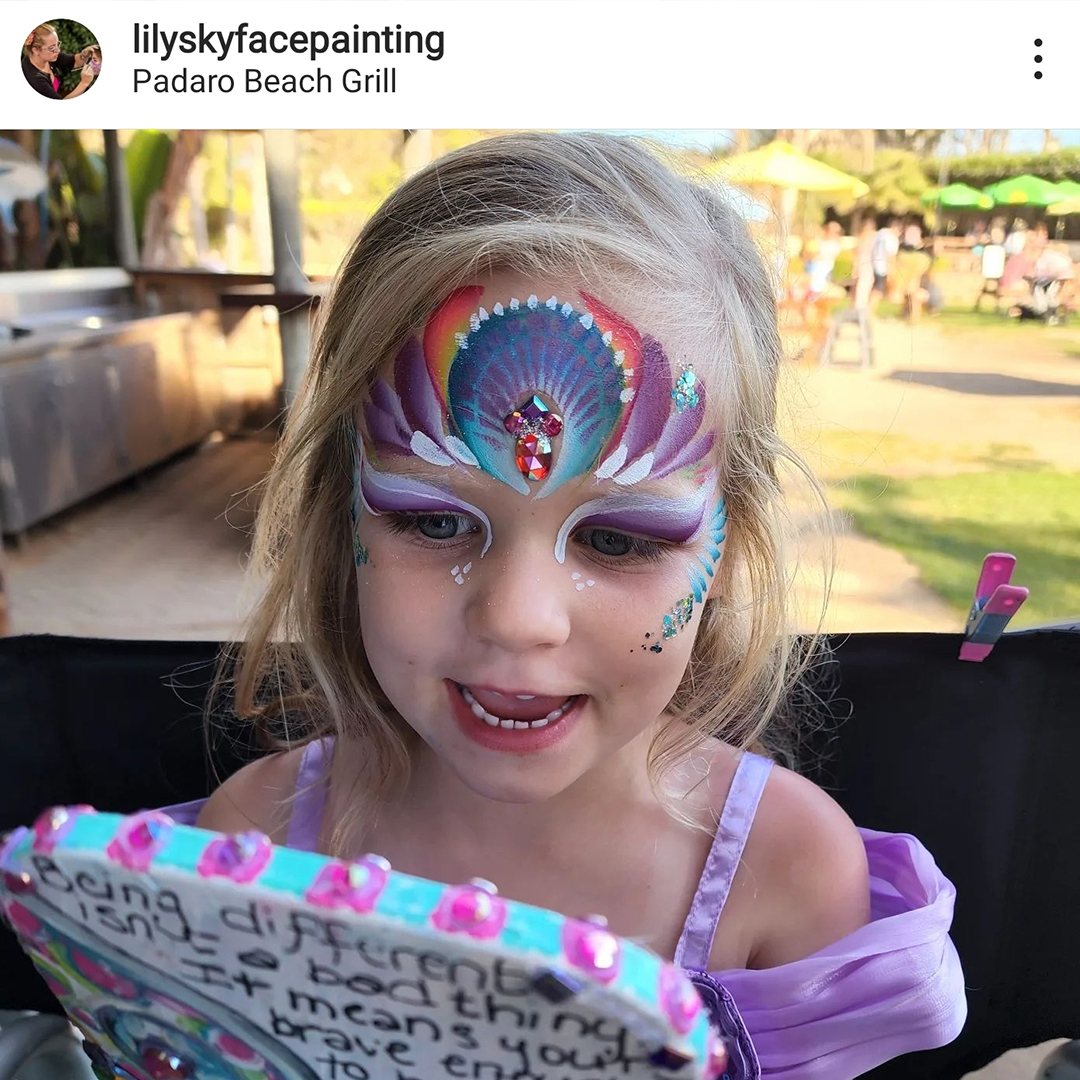 CnG: What types of events do you typically attend for face painting?
Stephanie: First and foremost I can say that I love that my office changes daily, sometimes hourly. I have done events from the grand opening of the NICU at our local hospital to rubber ducky races. I've done thousands of private birthday parties where I'm sure the back of my head is in many an album. I have painted at many celebrity events all the way to the most bizarre fun, boutique hotels for holidays.
CnG: What has been your most favorite face painting creation?
Stephanie: Halloween is my jam! So I'm head over heels happy as soon as October hits. From creepy eyeballs to zombies. That being said I love a good challenge to paint something I've never painted before. Teenagers are great with that one! Also one of my favorite events that I do annually is in a local Irish pub. It's all ages and something that I look forward to every year.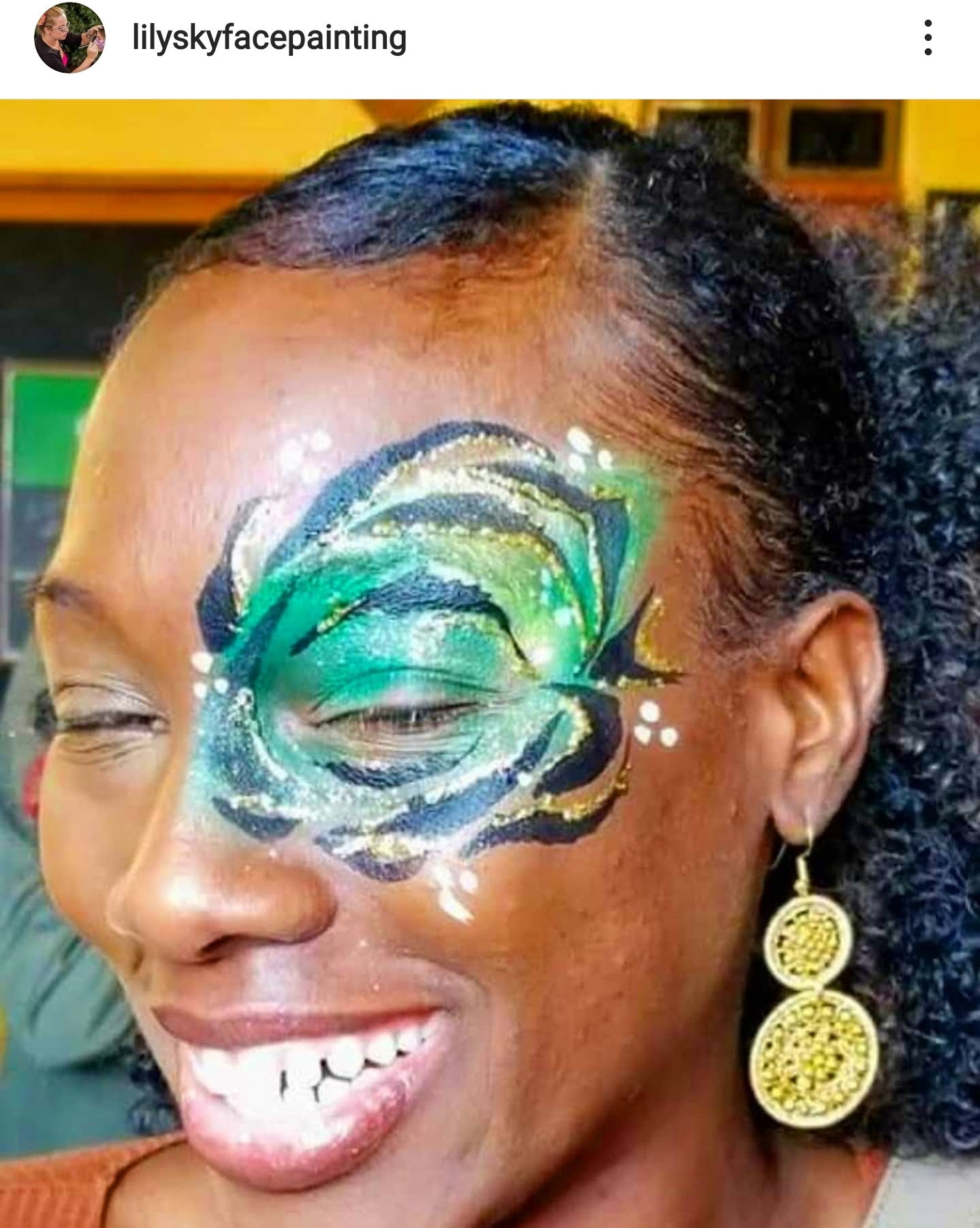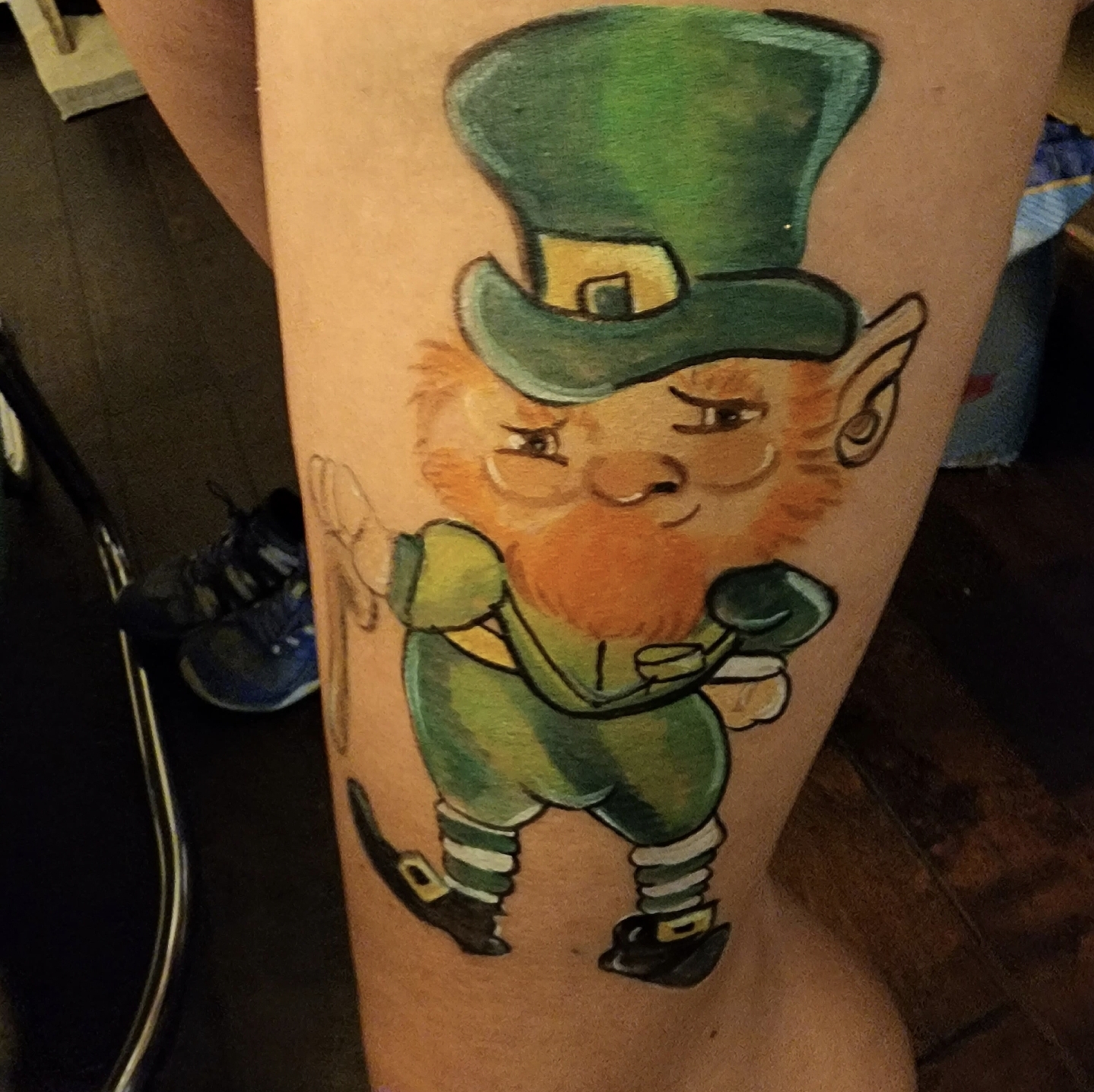 CnG: How do you organize your face painting supplies and or your Craft-n-Go Case?
Stephanie: The fantastic thing about using a Craft-n-Go, is showing up at an event and not needing a single thing from the host or hostess. Just give me my 4x4 square of land and we are good to start! My Craft-n-Go has the addition of the Expansion Tray, which I highly suggest. That's where I keep all of my glitter puffers, festival glitter, daubers and dry powders. On the left hand side I put the metal divider upright and just add a few extra clips in case it's a breezy day. That's where I have my most used stencils on magnets. I keep my solid colors on the inside of the lid and my one strokes and split cakes on the right hand side metal cover. I am 100% not a "less is more" kind of gal. So any little extra bits and bobs get tucked under my one strokes. On the left side is where I keep my three stainless steel water cup system. As well as my paint brushes and a little lid with a bit of water for wetting my brush. My sponge bags, which I have two, are hung on the outside of my craft and go with a towel attached to the handle. Anything extra such as: water, my album of extra stencils, extra paints and such go in a rolling bag.
CnG: What is a favorite artist tool you can't live without and why?
Stephanie: My favorite brushes would be a 3/4 angled brush and a filbert. Filbert brushes are amazing to do the teeth on skulls which I paint a lot of. My favorite cakes are bluebonnet as well as peaches and cream for roses. I also have a small kit of different shadows that I use for shading on skulls and to give depth to the art.
CnG: If you had one tip or words of wisdom for others who dream of starting their own face painting business, what would it be?
Stephanie: If I had words of wisdom or tips to give for someone who wants to start their own face painting business it would be to practice. Practice on your arm. Practice on your leg. And even though I've done it a million times try not to compare your art to somebody else's. You will undoubtedly improve over time. You'll find your style. And when you do you'll be stoked when somebody can look and say, "Hey look! That was created by Lily Sky face painting!" My final bit of advice would be to listen. My chair is a safe space. It's a space to be silly. It's a space to tell me how your day is going. Relish in the amazing conversations that you will have in the short span of time you have with your clients.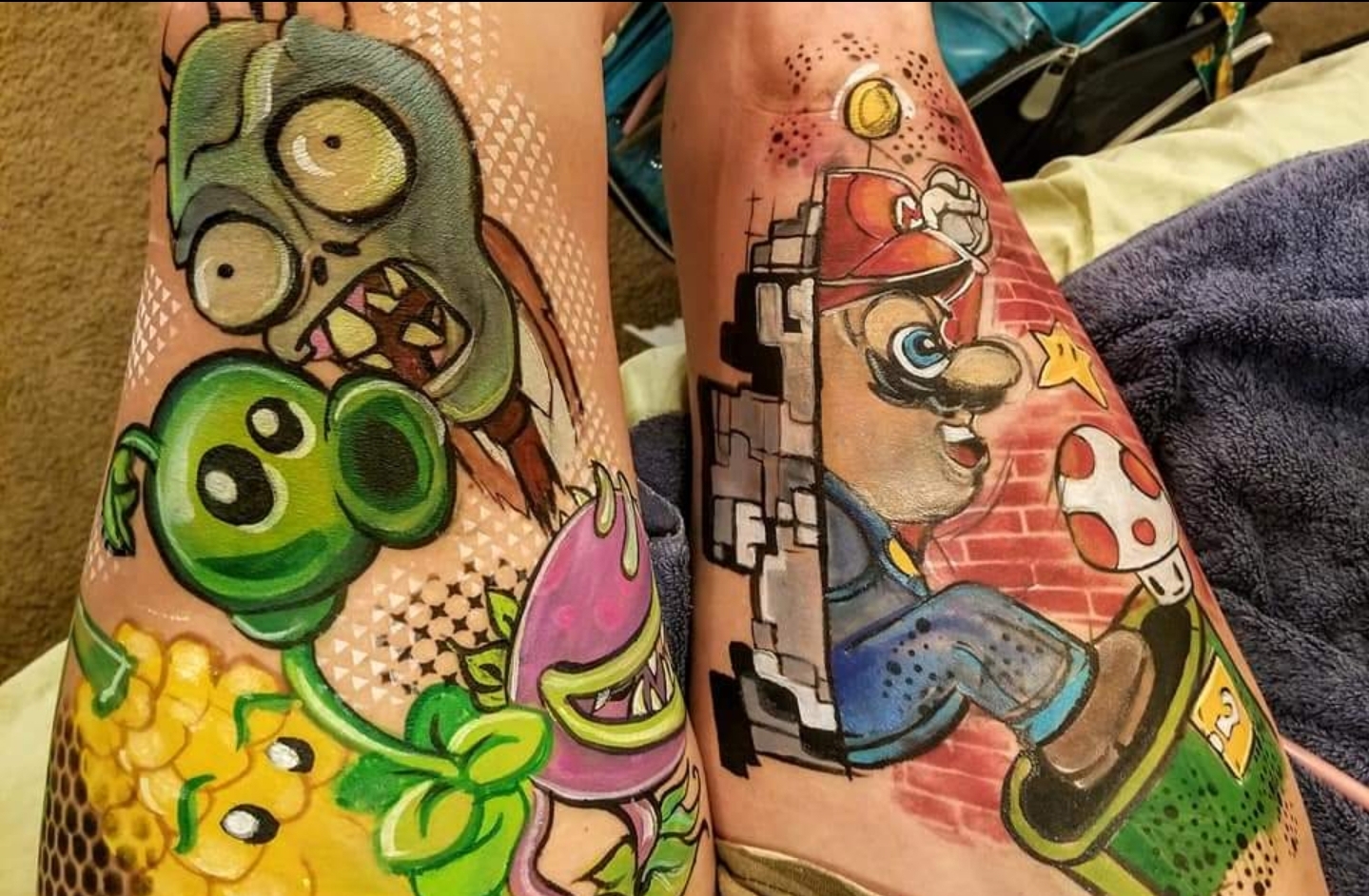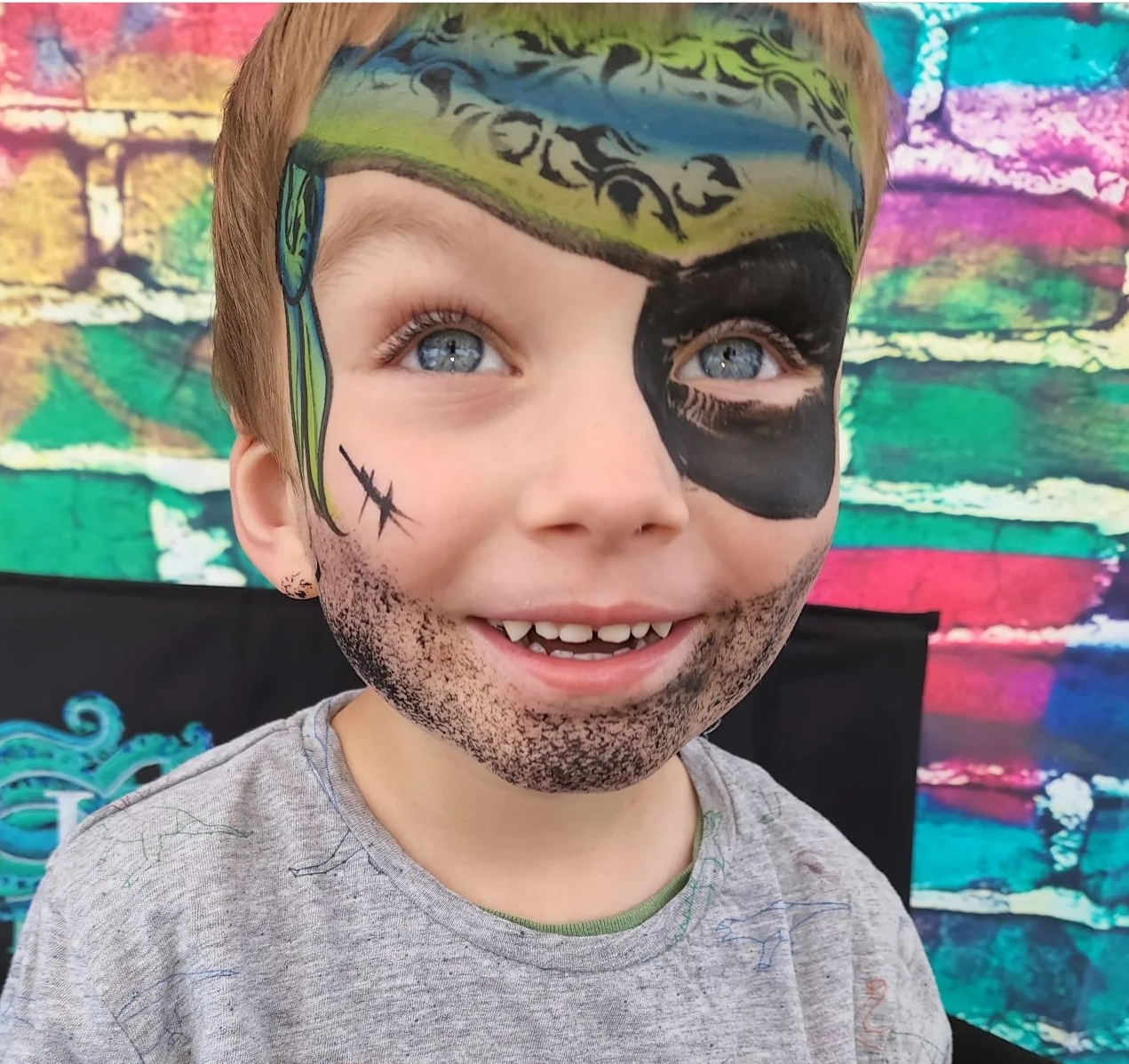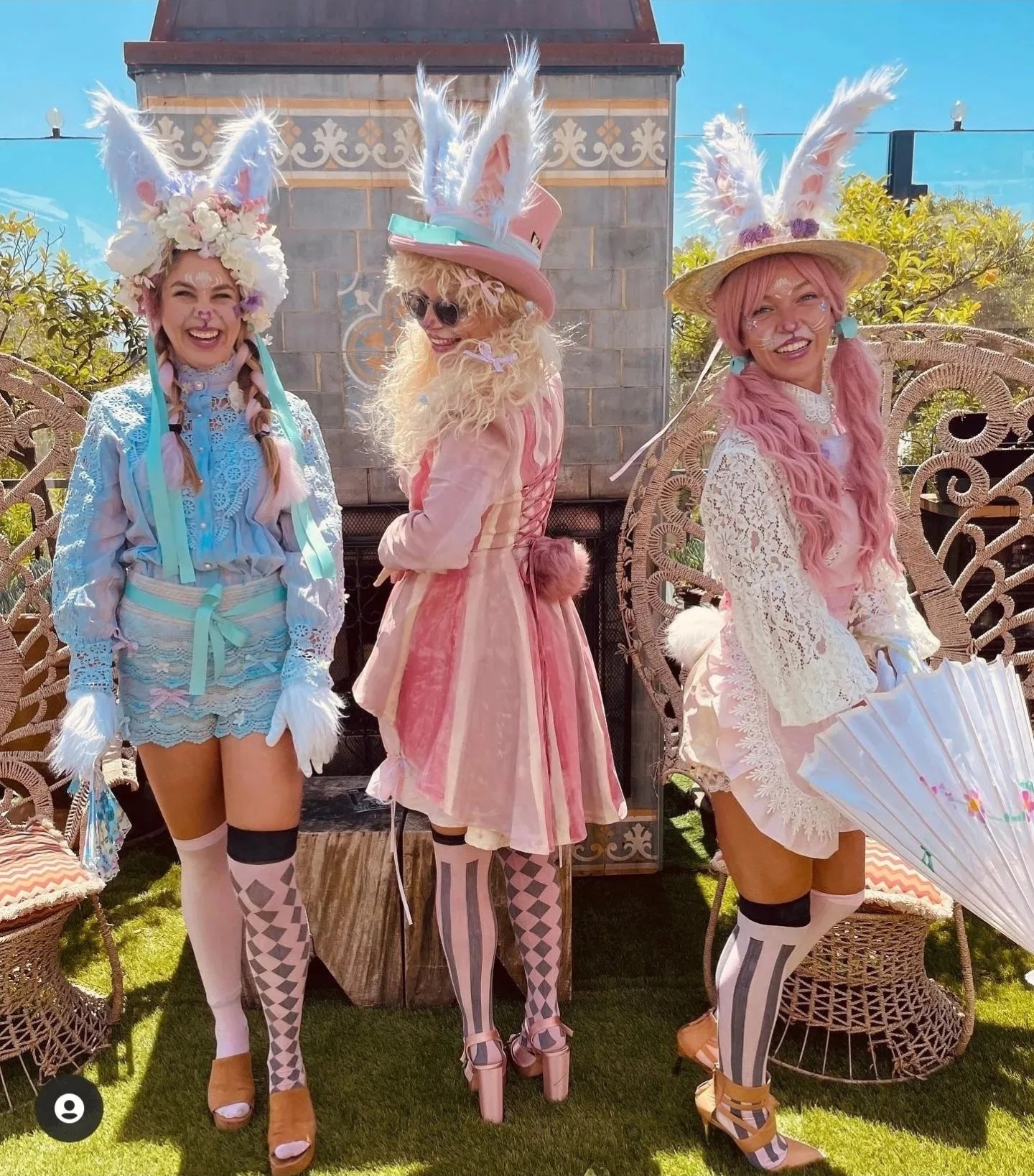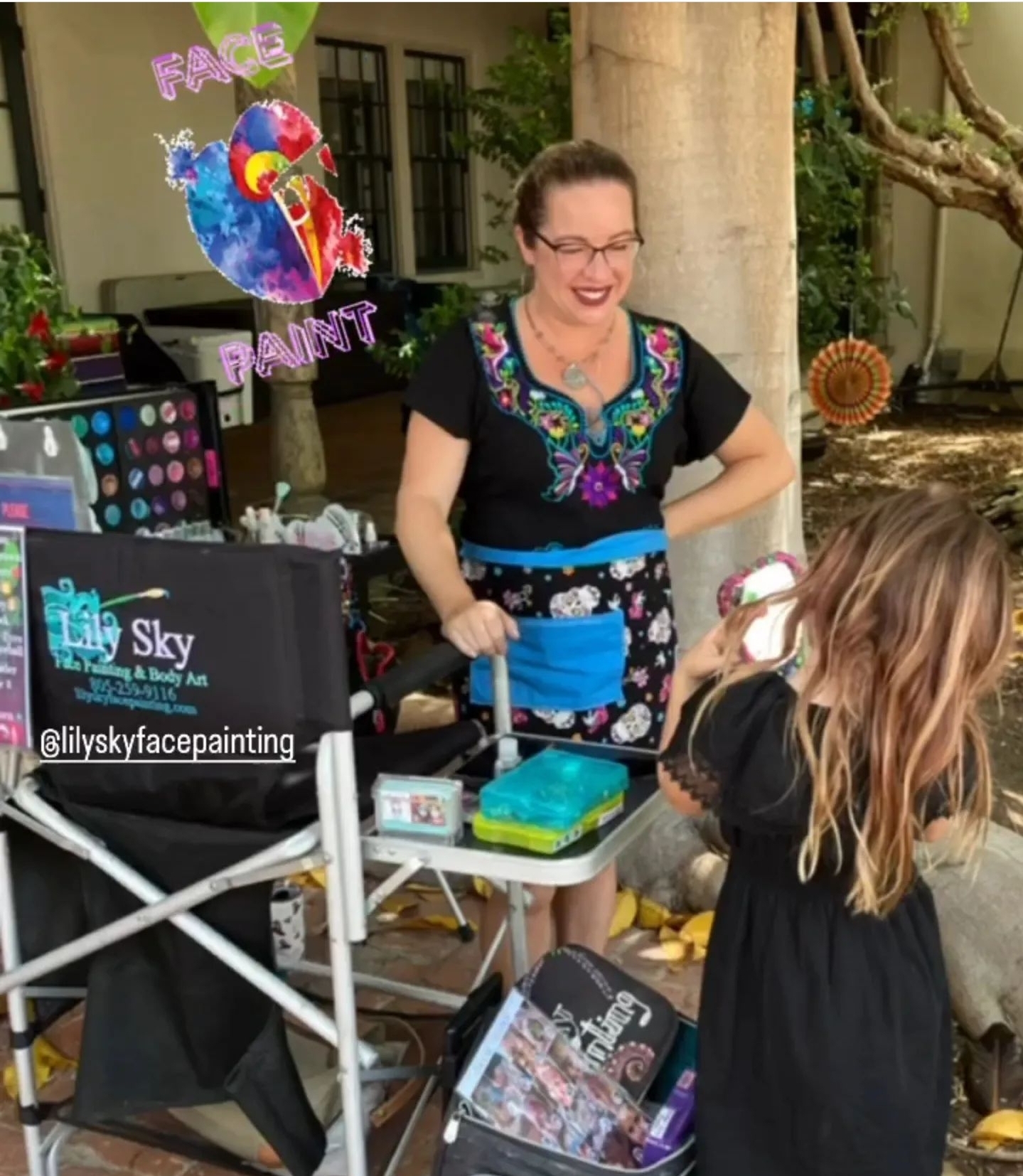 Thank you, Stephanie, for being our Artist Highlight of the month! You can learn more about Stephanie on her Instagram page lilyskyfacepainting.
If you would like to be our next Artist Highlight winner and have the chance to receive a $50 in-store credit at Craft-n-Go, send us your story with a few fun photos to contact@craftngo.com.