The Craft-n-Go Paint Station has four individually adjustable legs that are permanently attached to the craft workstation. They fold up and are recessed into the bottom of the workstation, so if you find yourself at an event where a table is already provided, you can work on top of a flat surface!
The individually adjustable legs makes working on an even surfaces a piece of cake!
The clasps that are on the legs make it super simple to adjust the length. Clasps prior to May of 2021 may get lose over time, depending how often you lower and raise your face painting kit.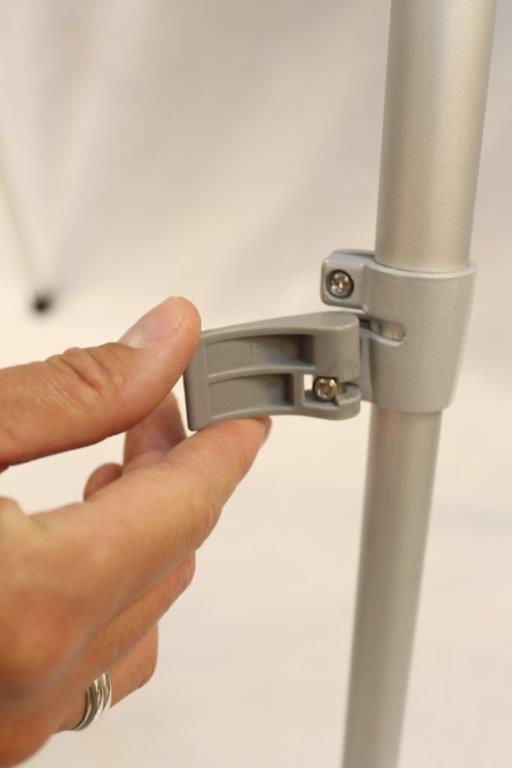 Tightening the legs is a quick and easy process! When you start to notice them getting loose, simply tighten the clasp by turning the screw clockwise.
**HINT: Tighten in small increments as to NOT over tighten.**

Each kit prior to May 2021 included a Torx Size 15 Star Bit Wrench. Use this to simply tighten the loose clasp from time to time and they will be as good as new!
Email us at: contact@craftngo.com
Happy Face Painting,
Your friends at Craft-n-Go