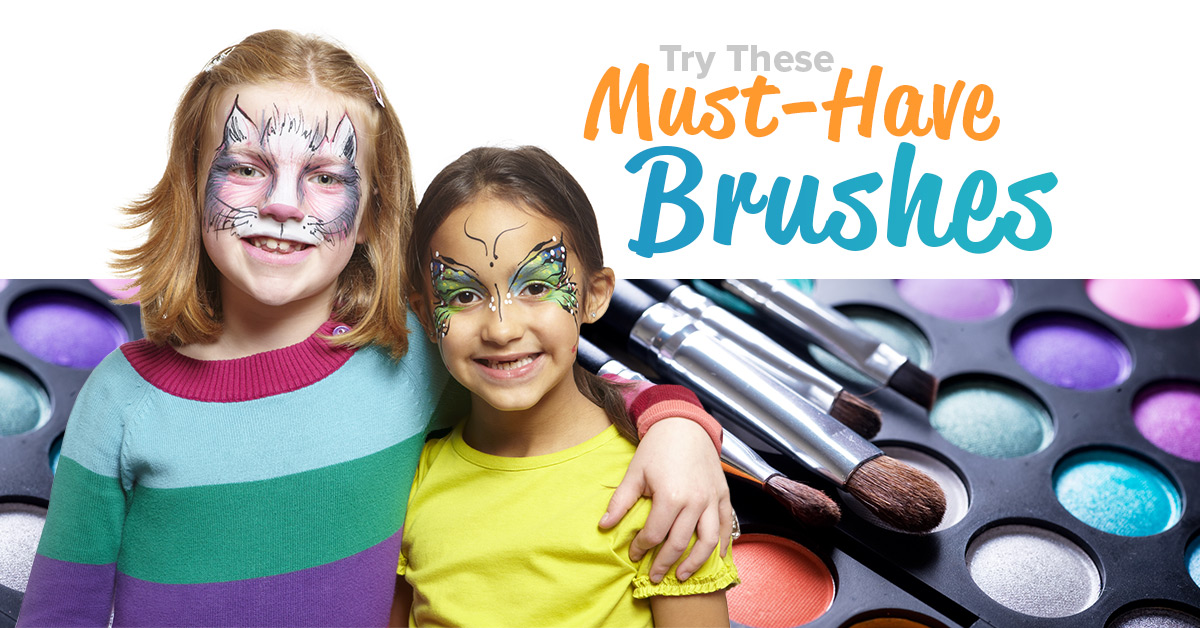 Having the right brushes in your face painting station is essential to creating images and designs that are unique, clean, and just what your client wants. Face painting is not just about creating cute characters, but giving life to the design with texture, patterns, and finishing touches that you can only get with the right kind of brush. So what are the best brushes to have your face painting kit?
Start with a variety of shapes and sizes and experiment with different strokes and have fun with the designs you can create! At Craft 'N Go, we have a face painting station that will fit all of your brushes and more! Shop here for an artist workstation that you'll wonder how you ever lived without.
Round Brushes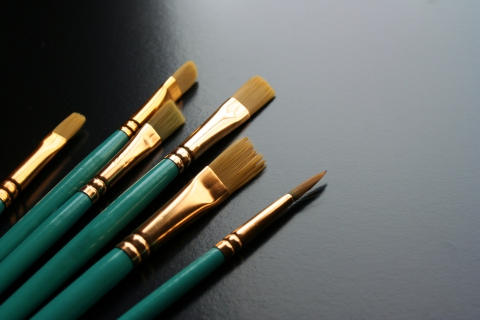 A must-have in your workstation, a round brush will make face painting a lot easier. If you have been getting by without them, great! But you'll quickly realize how often you use this type of brush. These brushes have a tall dome-like shape and can vary in sizes. Try a set that includes a range of sizes and play around with each once. These brushes are great for outlining designs, teardrops, and detail work. To create fine details or to start your outline, use thinner brushes. For larger details, use the thicker brushes.
Flat and Angled Brushes
These also come in a variety of shapes and sizes and can be used for multiple designs and images. They are especially handy for designs that would normally use a sponge. The advantage of flat brushes is that it allows you to have more control over the face painting designs and makes it easier to give detail to images. Give both flat and angled brushes a try to achieve different results.
A flat brush, where the bristles are all one length allows you to quickly fill in shapes and also making it easy to keep a straight edge. This will save you time on individual faces, making it easier to complete more designs.
The angled brush, where the length of the bristles get longer towards one end allows you to make sharp corners as well as fit in the shape.
Liner Brushes
This brush has long, thin bristles and is used to create intricate details. Whiskers on a cat, lines on a butterfly wing, swirls, or any fine detail that requires a thin brush can be created with a liner brush. You can also use the tip of the brush with a lot of wet paint to create dots in the design. With a liner brush, you can begin to practice adding depth and dimension to your designs.
Rake Brushes
When you want texture in a design, this is the brush you want close at hand in your art workstation. Make whiskers pop, a lion's mane thicker, or even create a fabric texture when you're working on larger body painting designs. The texture of the brush, almost as if some bristles were missing in the middle of the brush, make it easier to add texture and fluffy fur to any design.
Face and body painting can providing endless hours of creativity with the right brushes. Try a variety of brushes as well as sizes of brush to create unique and playful designs. Be sure to have all of the storage you need with Craft 'N Go's face painting station. Our portable paint station makes it easy to stay organized so you can focus on your art, not your setup.